Music Blog #3 7 sep 2020

The Secret of Sequencing
It's not until I come to the end of an album that I realise what an enormous amount of 'work' and time went into it. And even then, it's not really finished until the tracks have been correctly sequenced (ie put in the most effective order). Put a good track in the 'wrong' place and you can ruin it, or seriously lessen its impact. Try listening to a favourite album in an entirely random order and I guarantee it just won't work it's magic like it used to. The trick is knowing what is the 'right' place and I've discovered that is mainly a heightened sense of what 'feels' and 'sounds' inevitable.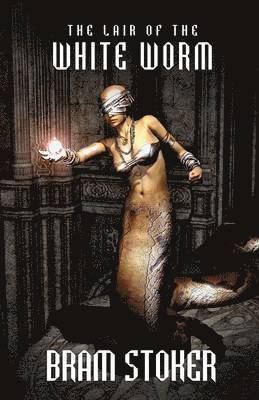 I learnt much of what (little) I know of recording during the making of my first album, 'The Werewolf Of London' way back in 1979 (!) and it still guides me today. One of the 'golden rules' I picked up was that the first three tracks 'sell' the album and it still does, even in the age of streaming and ipods.
In the late 70s and early 80s an artist would take 3 songs to a record company or music publisher knowing they had only 3 shots at grabbing the A&R man's attention (and it was always men back then) and less than a minute of each track before they fast forwarded your cassette to the next track, so better to start the song with a chorus or a really unusual intro.
If you were an indie artist, as I was, then it was just as important to make those first three tracks the strongest as you had the same 15 mins to convince Geoff Travis of Rough Trade or the buyer at Bonaparte in Croydon or whichever distributor/retailer you went to that he (and again it was always men who had the say) ought to buy 100 of your LP than the next guy in the queue.

I have a pretty good idea of what track will open and which one will close an album when I start recording but the fine tuning that is so critical to an album's success only comes when all the remixing has been done. It's largely a matter of trial and error – which is the main reason I change the track running order a couple of times before mastering and why all the studio engineers and label owners that I've worked with have grey hair, or none at all.

Generally you'll find (should you care to do so) that every album will start with a strong statement, musically speaking and end with a climactic track (not necessarily an epic but something that brings down the curtain in style and says 'now follow that!') 'Nevermore' didn't because I simply didn't have that kind of track to close it with and it doesn't end as it should. Had I had my time again I might have closed it with the three Captain Nemo songs, but then I wouldn't have those to make the strong opening). Intimate acoustic albums don't have to follow this 'rule' but even they will tend to start with 2 or three of the strongest cuts – as we used to say – and close with something that leaves you thinking, or crying or both.

Which is a long, roundabout way of saying that I think 'Lair of the White Worm' has come together rather neatly and I couldn't be more pleased with it. And now on to the next one…..

P