SPRING 2020

Dear all,
Now that storms Charlie, Matilda and all their miserable friends have finally moved on and left us with the prospect of spring, I can raise my head above ground like the proverbial groundhog and get busy again.
Actually, I have been more productive than ever these past winter months – working on TWO new albums with the band. The first one I had shelved about four years ago (!) simply because I couldn't find a suitable theme. The music suggested a 'fantasy' theme, but I had already said enough about Kings, castles and other fairy tale elements. I tried plundering the Greek myths, the Norse sagas and much else, in the hope of finding one ring to rule them all, as you might say, but I realized that one theme couldn't work with them all and finally managed to find several themes that brought the diverse songs to fruition. 'Lair of the White Worm' will be finished next month and jolly tasteful it is too.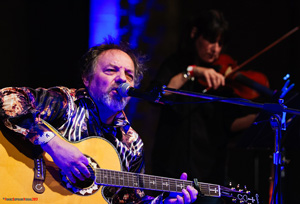 The second album is very different. Not only is it sparser, harder stoner/psych indie rock with no acoustic guitars or additional instruments (just electric violinist Jenny Benwell on a couple of tracks) but I thought it was about time that instead of bringing my latest batch of songs to the band to wrestle with, I would provide only the core of the song and encourage them to 'write' or at least develop the next segment(s). It promised to be a lot more fun and I was also more than a little curious to see what they would come up with. We would then all share the writing credits and I would only 'interfere' as producer. I had tried this approach with the final song for the 'fantasy' album ('Lair of the White Worm') and it worked very well on that track. But this time we would work on extending and developing ALL the songs together. Once they were recorded, the tracks would then be sent to Italy where I would invite various 'name' guests to contribute either to the existing track OR they could provide a new section to the end to extend it further. With the likes of PFM and various avante garde and prog artists willing to appear as special guests the project looks like being a very different beast to past albums. I posted a few 'work in progress' items on facebook, if you care to look.
https://www.facebook.com/paul.roland.37017794
Gigs
I was expecting this year to be highly productive too in terms of live appearances with festivals in Denmark (July) and Italy (mid August) plus the first performance and recording of my contemporary classical music in Italy BUT with the panic over the Coronavirus and travel disruption following Brexit, all our plans are uncertain. All that can be said for sure is that we will perform a short acoustic set at a pagan fayre in Ely near Cambridge this November providing of course that there are still people to play to who have not succumbed to the plague!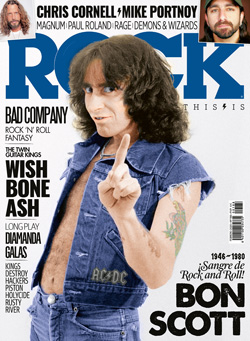 It's ironic, as I had hoped the large interview in Spain's 'This Is Rock' magazine last month might have led to an invitation to play over there. But who knows now what will happen now. There is speculation that the UK will demand that all 'foreign' bands pay an entry fee to the UK and provide voluminous paperwork to justify their visit. In retaliation, the EU (and who can blame them) may impose similar conditions, making life (more) difficult of all of us. Fingers crossed it all comes to nothing and we can go about our merry way bringing joy and bad jokes to all of those in dire need of entertainment.
UNEARTHED! DISINTERRED! EXHUMED!
While searching the archives for images and unreleased recordings to use in a possible DVD, I came upon a few copies of the 2014 Piacenza concert with Mick Crossley, Joshua and me that Max had very kindly copied for me. In fact, he had done more than copy it - he had created a semi-professional DVD filmed with several cameras and a sound mix by Elfo engineer and producer Alberto Callegari. The only thing that prevented me from doing anything with it at the time was that it was filmed during my 'Orson Welles' period! Since then I am relived to say i have lost 19kilos, though I have continued to age.
So, if you are interested in obtaining one of these collectors items the price is a 10 euro Amazon voucher (or £8 if you are in the UK) payable to PRAS_Europe@outlook.com Don't forget to include your own address. But hurry, by midnight they will be gone for sure!
And with these thoughts I bid you farewell for now
P